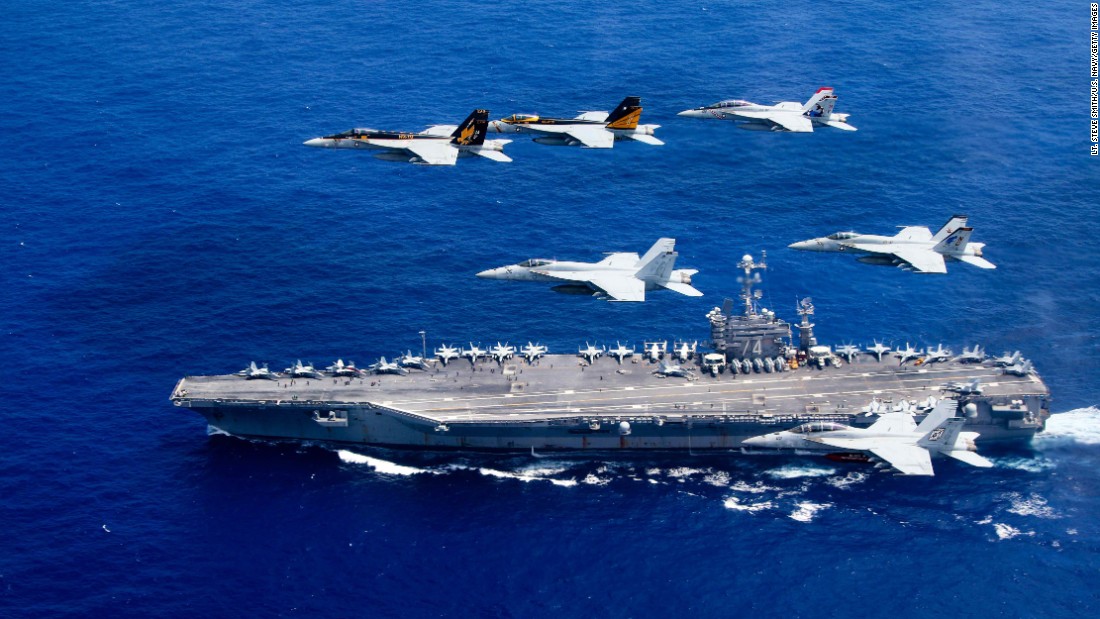 (CNN)The United States has just sent "a 100,000-ton message to the world," says US President Donald Trump.
"Wherever this vessel cuts through the horizons, our allies will rest easy and our enemies will shake with fear because everyone will know that America is coming and America is coming strong," Trump said.
Although the Ford's deployments are far off and yet to be determined, it has officially joined a US military arsenal trying to stay supreme in the face of new challenges in an increasingly tense North Asia.
China has recently launched its second aircraft carrier and its most-advanced destroyer ever. Those came shortly before Beijing sent its other aircraft carrier, the Liaoning, in a display of power to Hong Kong, and other warships to show their might as far away as Europe.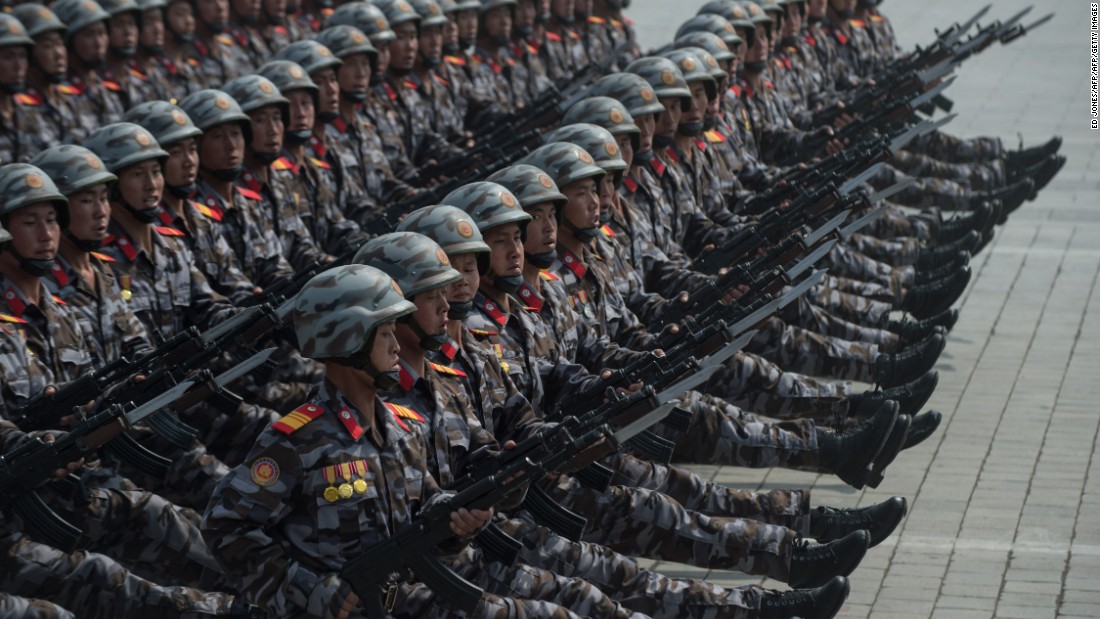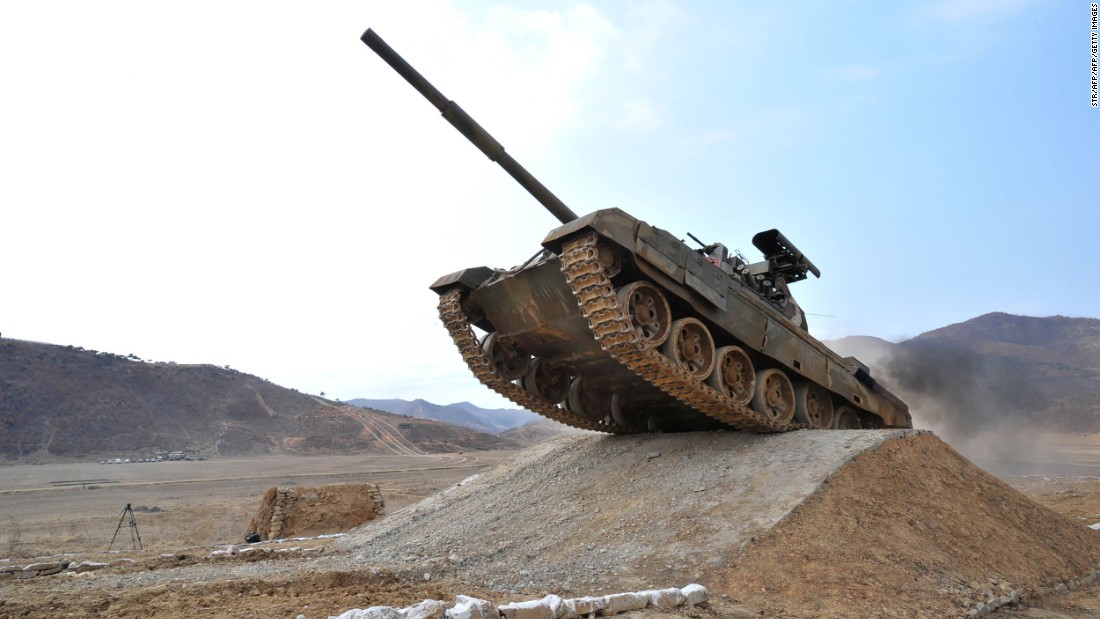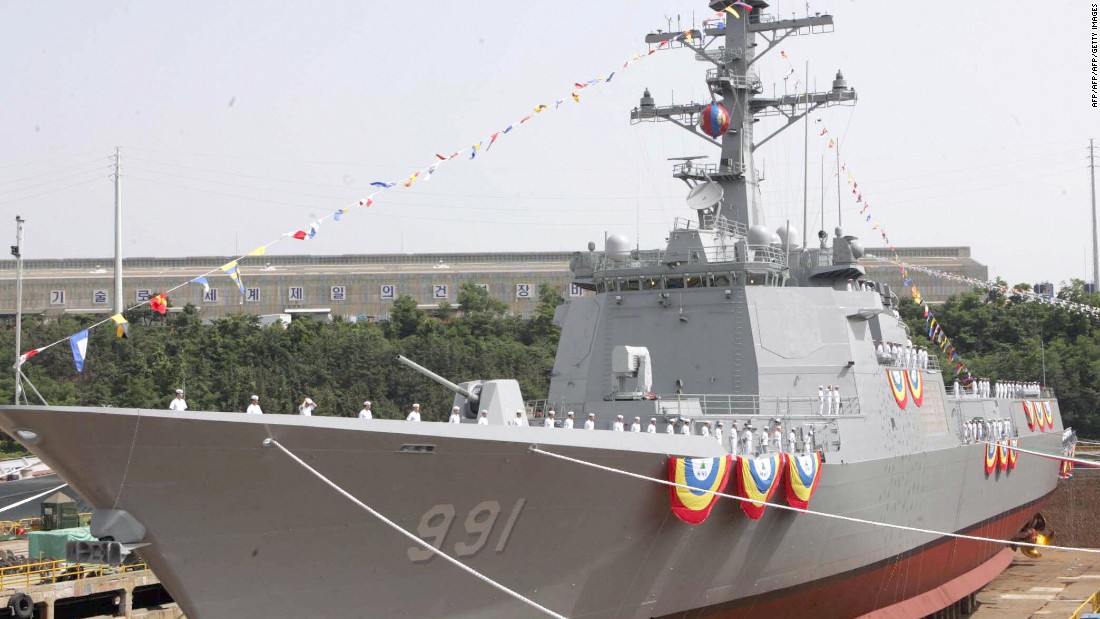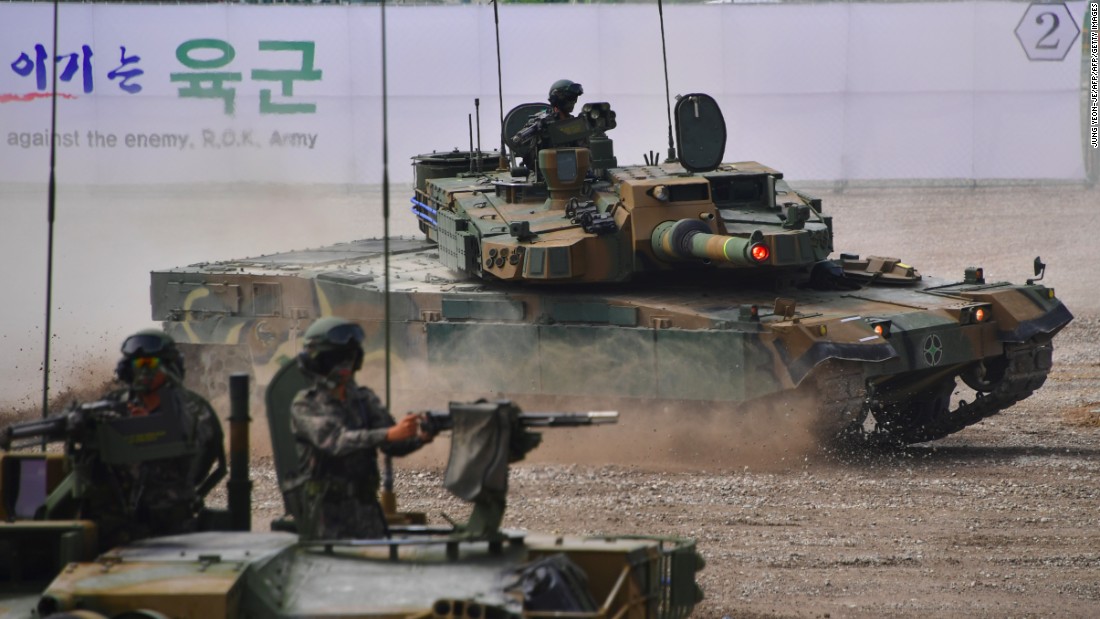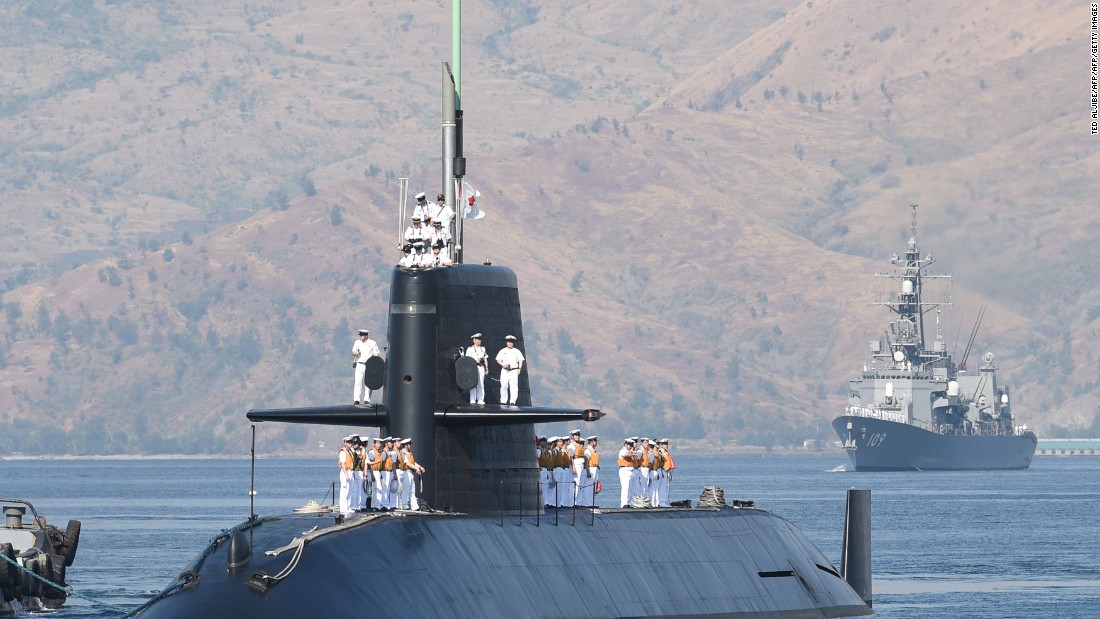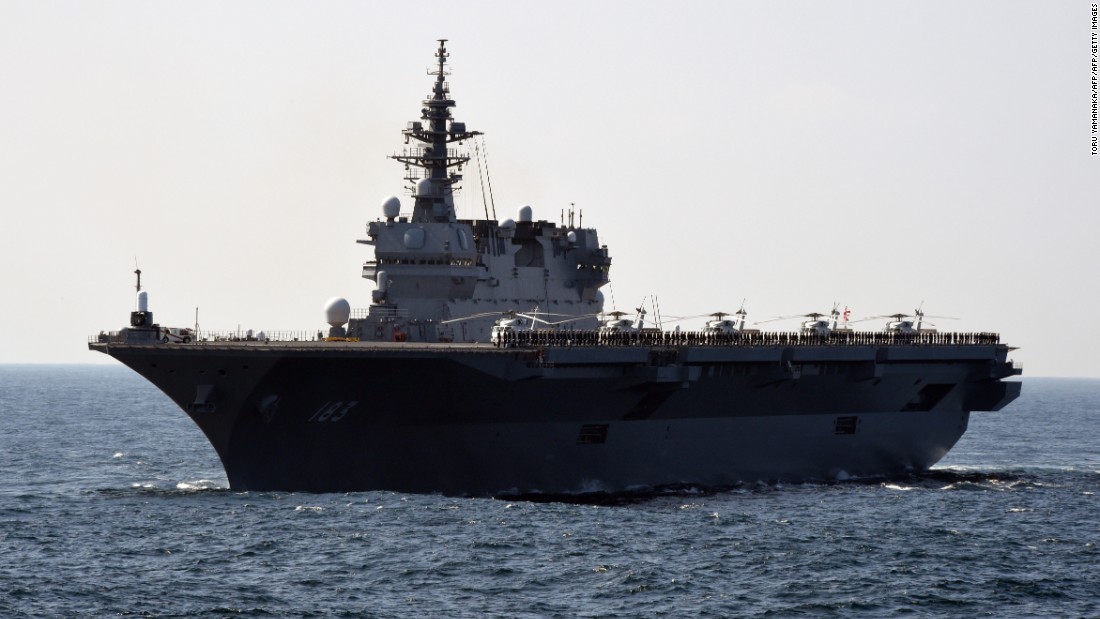 While only one of those US carriers, the USS Ronald Reagan, is based in Asia, the 97,000-ton warships with their complement of 60-plus warplanes can be moved within the space of a few weeks to global hot spots, as evidenced when the Navy sent the San Diego-based USS Carl Vinson to the South China Sea in February and its later movement to the Korean Peninsula.
While those new additions to the region may be making the recent headlines, the US has maintained a robust force at bases from Japan to Australia.
Kadena Air Base on the Japanese island of Okinawa is home to the US Air Force's 18th Wing, billed as the largest combat-ready wing in the service. More than 50 F-15 Eagle fighters are based at Kadena, supported by tankers and AWACS command and control aircraft.
In South Korea, the US maintains two major air bases, Osan with F-16 fighters and A-10 "tank killers," and Kunsan with F-16s.
Additional heavy airpower can be called in from the Pacific island of Guam, through which the US rotates B-1, B-2 and B-52 bombers.
The US Navy, meanwhile, has 10 guided-missile cruisers and destroyers based in Japan. The ships are armed with Tomahawk missiles for offensive purposes and the
Aegis missile defense system
that could be used to intercept North Korean launches.
Measured by active duty manpower alone, the North Korean military is huge. Pyongyang has almost 1.2 million men and women in uniform, putting it behind only China, the United States and India among the world's largest militaries.
From an armaments standpoint, however, North Korea's isolationism has left it behind much of the world technologically, meaning it can't field the quality of weapons that adversaries such as South Korea, the US and Japan employ. But that doesn't mean it can't do catastrophic damage to its enemies.
"The North Korean military's most powerful tool is artillery," says Stratfor, a geopolitical analysis firm based in Texas.
According to the International Institute for Strategic Studies, North Korea can field 21,000 artillery pieces. Many of those are within range of the 25 million South Koreans living in the Seoul metropolitan area, meaning the North could launch an artillery barrage that could kill thousands — and possibly many more.
South Korea fields some of the world's most-advanced weaponry, all focused on protecting it from the threat posed by the North.
The International Institute for Strategic Studies points out that Seoul has procured or will get advanced weaponry, including a fleet of F-35 stealth fighters, cruise missiles for its F-15 fighters, and new submarines.
Seoul will also be adding to its fleet of Sejong the Great-class guided-missile destroyers, already considered among the world's most-advanced warships.
"They make a competitive case to be the Pacific region's leading modern multi-role heavy surface combatant, while providing an important platform for new South Korean weapons," Defense Industry Daily wrote of the Sejong the Great destroyer, which are even bigger than US guided-missile cruisers.
On the ground, Seoul's force includes 100 of its domestically produced K2 "Black Panther" tanks, considered among the best in the world by analysts.
"Pilot for pilot, ship for ship, Japan can stand toe to toe with anybody," said John T. Kuehn, a professor of military history at the U.S. Army Command and General Staff College.
Tokyo's naval forces, known as the Maritime Self-Defense Force, are particularly strong and adept at anti-submarine warfare, experts say.
"Subsurface detection and reaction is a Japanese strength in both technological and operational terms," said Corey Wallace, a security analyst at Freie University in Berlin.
The backbone of that force is Japan's 19 submarines and three
helicopter destroyers
, which are more like aircraft carriers than what most people think of as a destroyer.
China has the world's largest military by sheer quantity, with more than 2.1 million active duty personnel.
On and under the sea, Beijing has impressive numbers of submarines (64) and large surface ships (82), which give adversaries something to worry about in quantity. However, analysts say the Chinese fleet falls short of those adversaries in quality.
In the air, too, China can field large numbers of combat assets, including more than 800 fighter jets and 150 bombers. While the majority of those would be considered old technology, fifth-generation stealth fighters such as
the J-20
and
J-31
are just coming online and could rival US
F-35
and F-22 warplanes for supremacy in the Pacific.
China's biggest asset, however, may be its missile force.
A 2016 report from the US-China Economic and Security Review Commission said China's DF-26 intermediate-range ballistic missile —
dubbed by analysts the "Guam killer"
— allows China to bring unprecedented firepower to bear on Guam, home to the US' vital Andersen Air Force Base.
China also boasts newly developed air-launched, land-attack cruise missiles which can be fired by its fleet of H-6K long-range bombers.
Read more: http://www.cnn.com/2017/07/23/asia/asia-military-by-the-numbers/index.html